Installing Skimlinks on your Blogger site is incredibly easy and requires just a few simple steps:
1. Go to Skimlinks Setup Page and copy your Skimlinks javascript code.

2. Login to your Blogger site and select 'Layout' from the menu on the left side of your dashboard.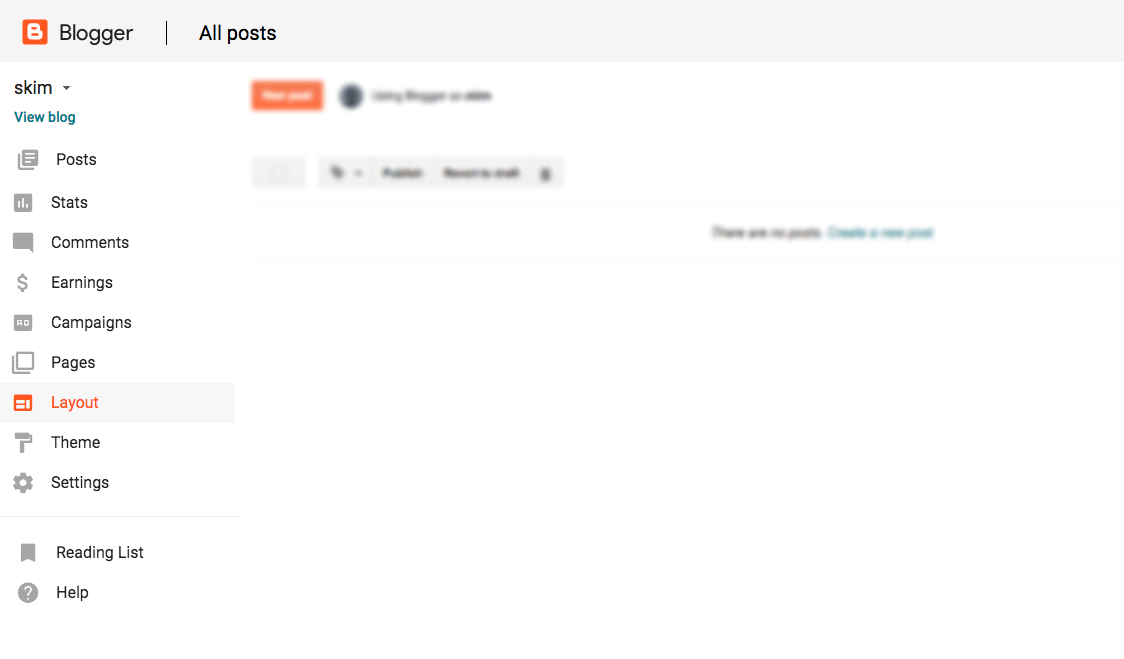 3. Click on 'Add a Gadget' in one of the elements of your theme. We recommend you select either your blog sidebar or footer.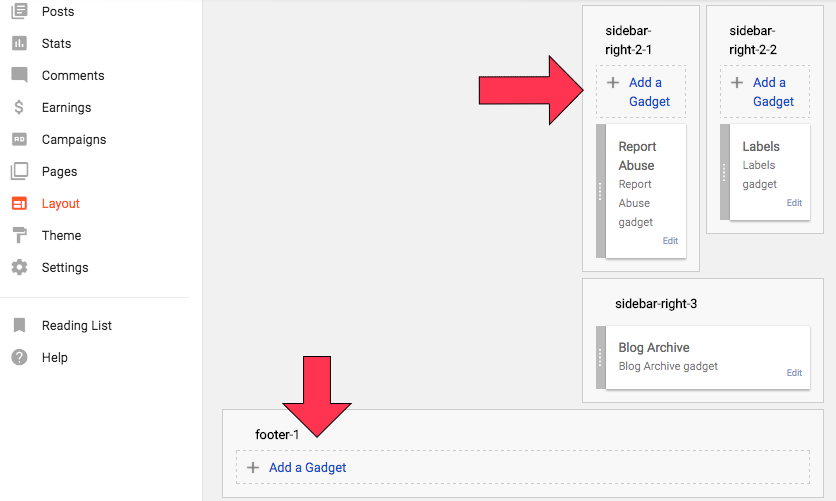 4) This will open a new window, which will allow you to select the type of 'Gadget' you want to install. From here, please select 'HTML/Javascript'.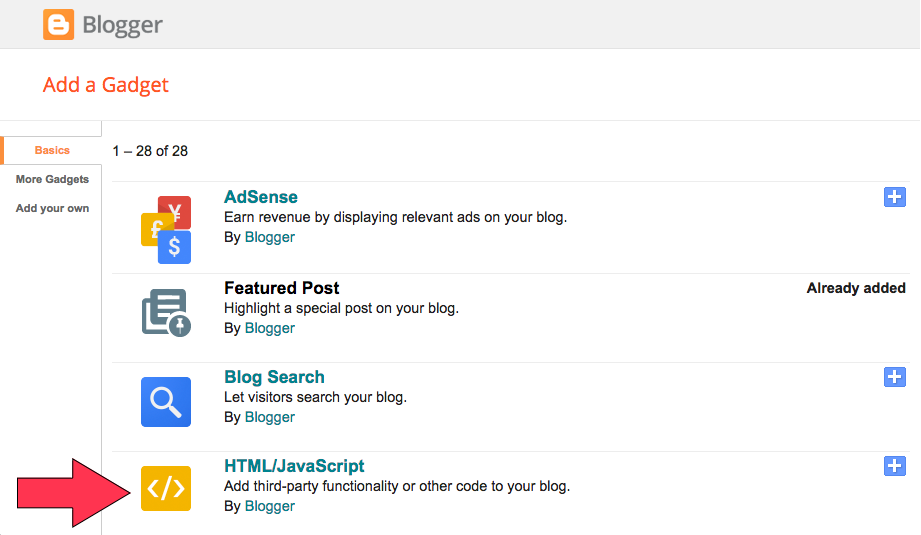 5) Paste your Skimlinks javascript code in the content box and hit save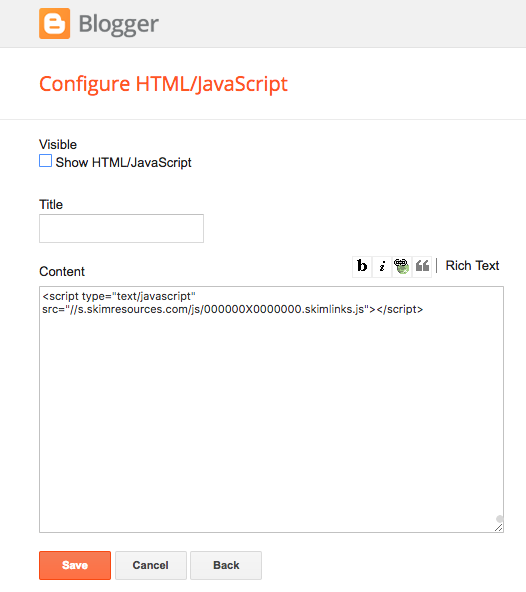 6) Back to the layout editor, don't forget to hit 'Save arrangement'.
You are all set! You can now test your installation to see if Skimlinks is working correctly on your website.
If you require additional assistance, please submit a ticket here