The below instructions will show you how to install Skimlinks for Squarespace -
1) First login into the Skimlinks Publisher hub at hub.skimlinks.com and click on 'Setup' -> 'Install'
Select the website you created on Squarespace from the dropdown, and then 'Recommended setup'.
Copy your unique Skimlinks Javascript code.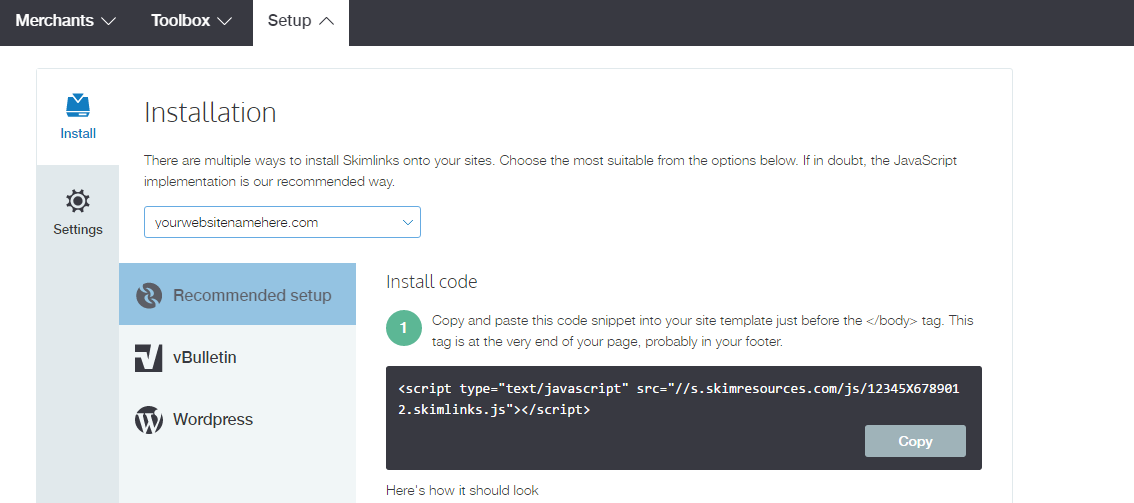 2) Login to your Squarespace account, then click on 'Settings'

3) Click on 'Advanced' next 

4) Lastly click on 'Code Injection'

5) Paste your Skimlinks Javscript code into the bottom 'Footer' section.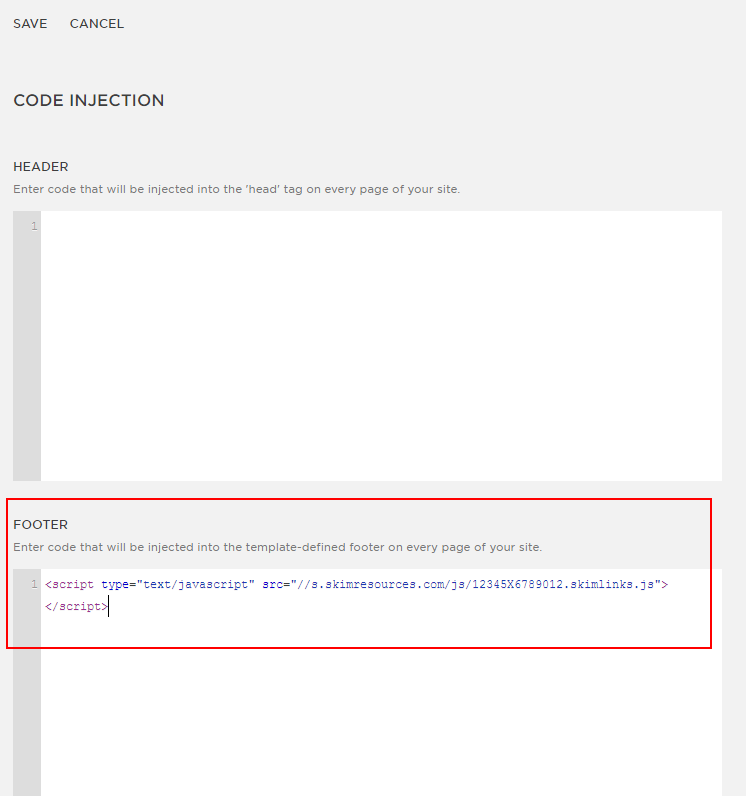 You are all set! You can now test your installation to see if Skimlinks is working correctly on your website.