To install Skimlinks on your Weebly site follow the steps below:
1. Go to Skimlinks Setup Page and copy your Skimlinks javascript code.

2. Log in to your Weebly account, select the site to which you want to install Skimlinks and then click the Edit Site button.

3. Under the theme tab, select the option 'Edit HTML / CSS.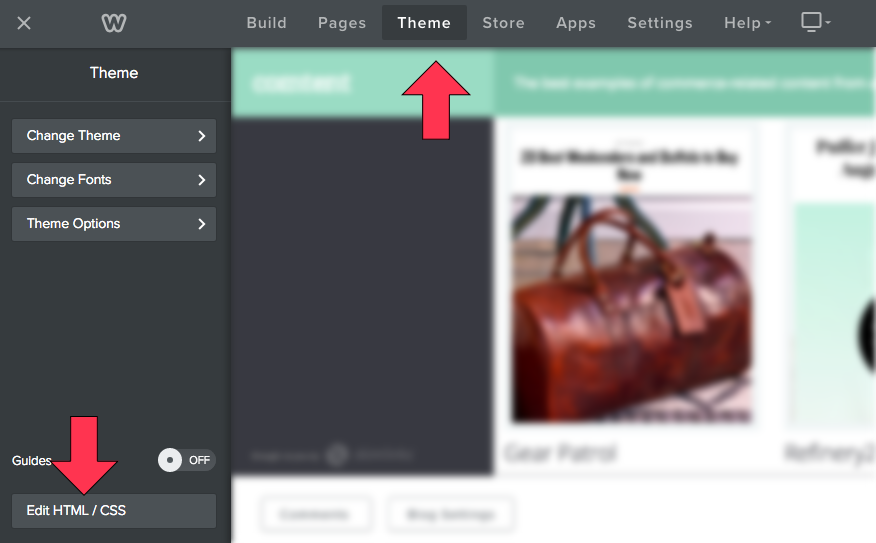 4. In the code editor you will see folders that contain all the essential files of your site. You'll need to add Skimlinks javascript code to all pages located in the 'Header Type' folder. To do just open each html, scroll to the bottom of the code and look for the closing body tag '</body>'. Paste your Skimlinks javascript code right before it.

5. Don't forget to save once you are done.
6. You are all set! You can now test your installation to see if Skimlinks is working correctly on your website.