Skimlinks can be installed on Drupal websites with just a few simple steps. Follow the instructions below to get started.
1. Go to Skimlinks Setup Page and copy your Skimlinks javascript code.

2. Log in to your Drupal website as an admin.
3. Locate the tab 'Structure' and select the option 'Block Layout'.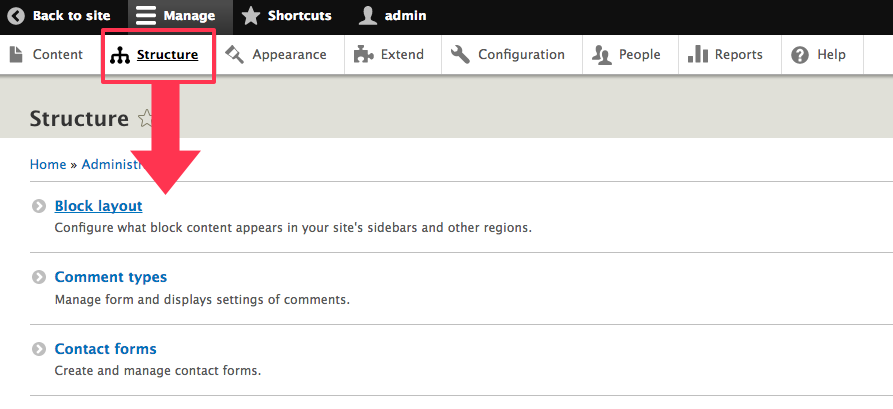 4. If you have more than one theme installed, select the one that is currently active in your website.

5. Scroll the page until you see blocks placed in your 'Footer' region. Once you locate it, click on 'Place Block' and then 'Add custom block' on the new dialog.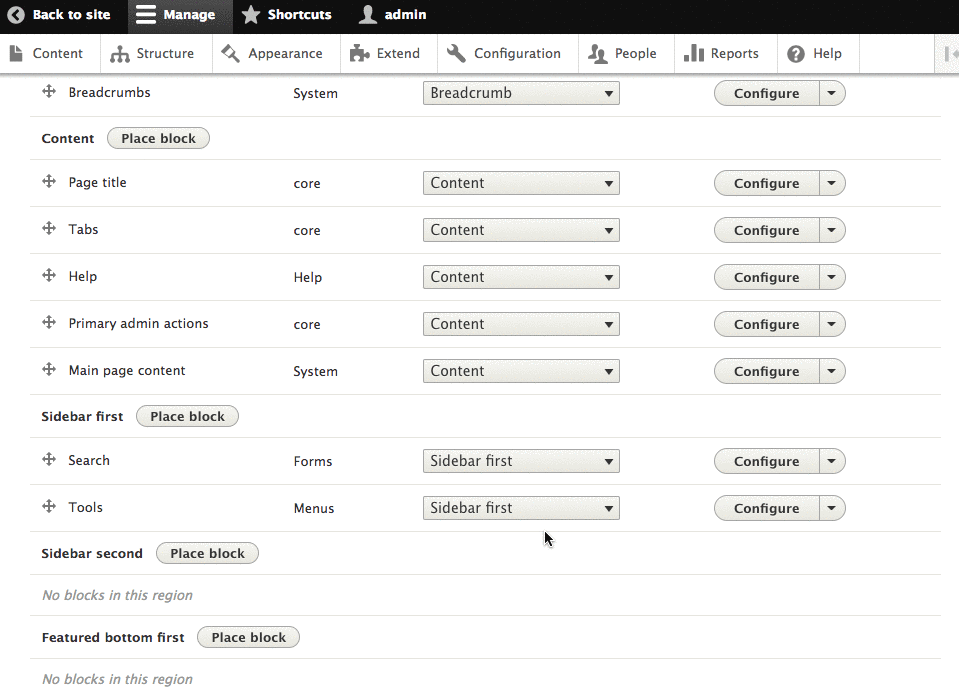 6. Make sure that the block format is set to 'Full HTML' and that the editor is set to 'Source' mode by pressing the 'Source' button. You can now paste your Skimlinks Javascript code into the block body before clicking 'Save'.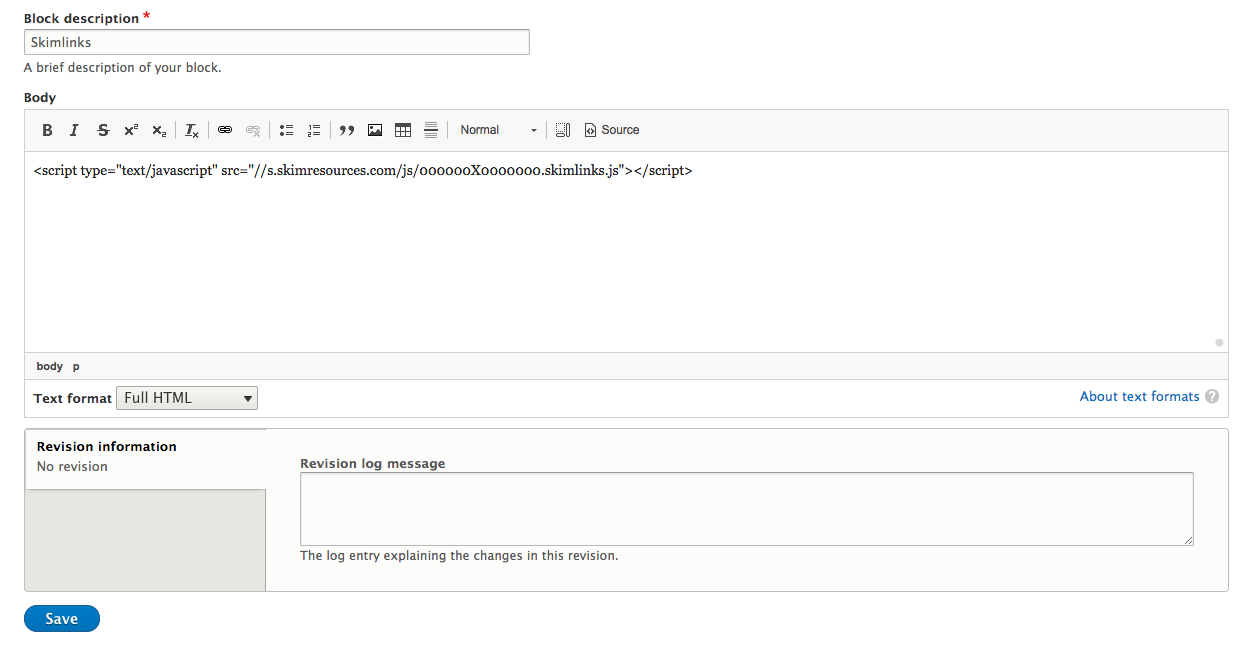 7. Confirm that you want to save the newly created block to your footer by selecting the region in the dropdown menu as shown below.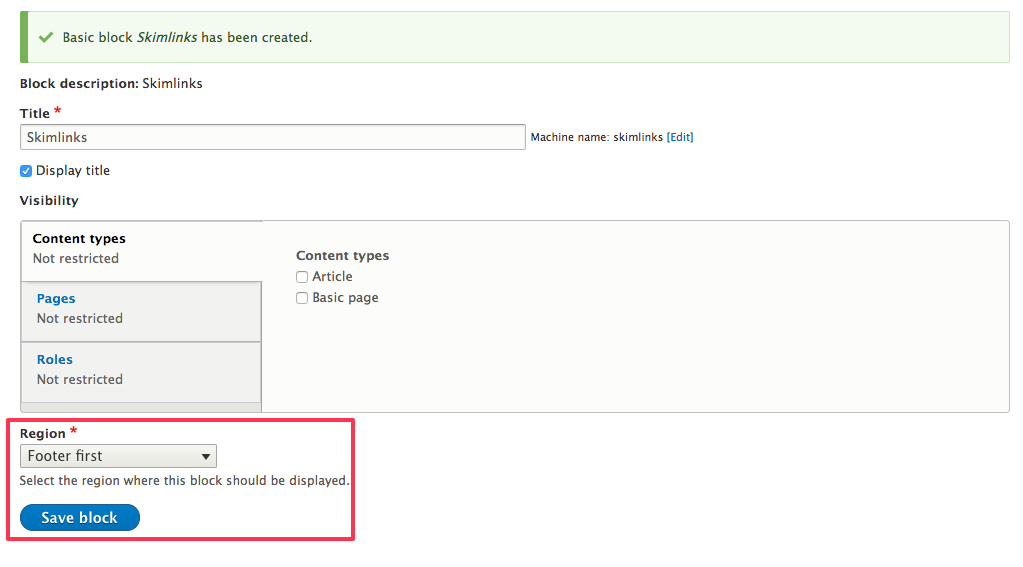 8. You are now back to the Block Layout list. Scroll down and hit 'Save blocks'
9. You are all set! You can now test your installation to see if Skimlinks is working correctly on your website.