You can install Skimlinks on your Joomla website by following the instructions below.
1. Go to Skimlinks Setup Page and copy your Skimlinks javascript code.

2. Log in to your Joomla site as an admin and locate the option Extensions > Templates > Templates.

3. Select the template that your site is currently using. Remember that If you ever change templates, you'll need to go through this process again.
4. Locate the file named 'index.php' and select it.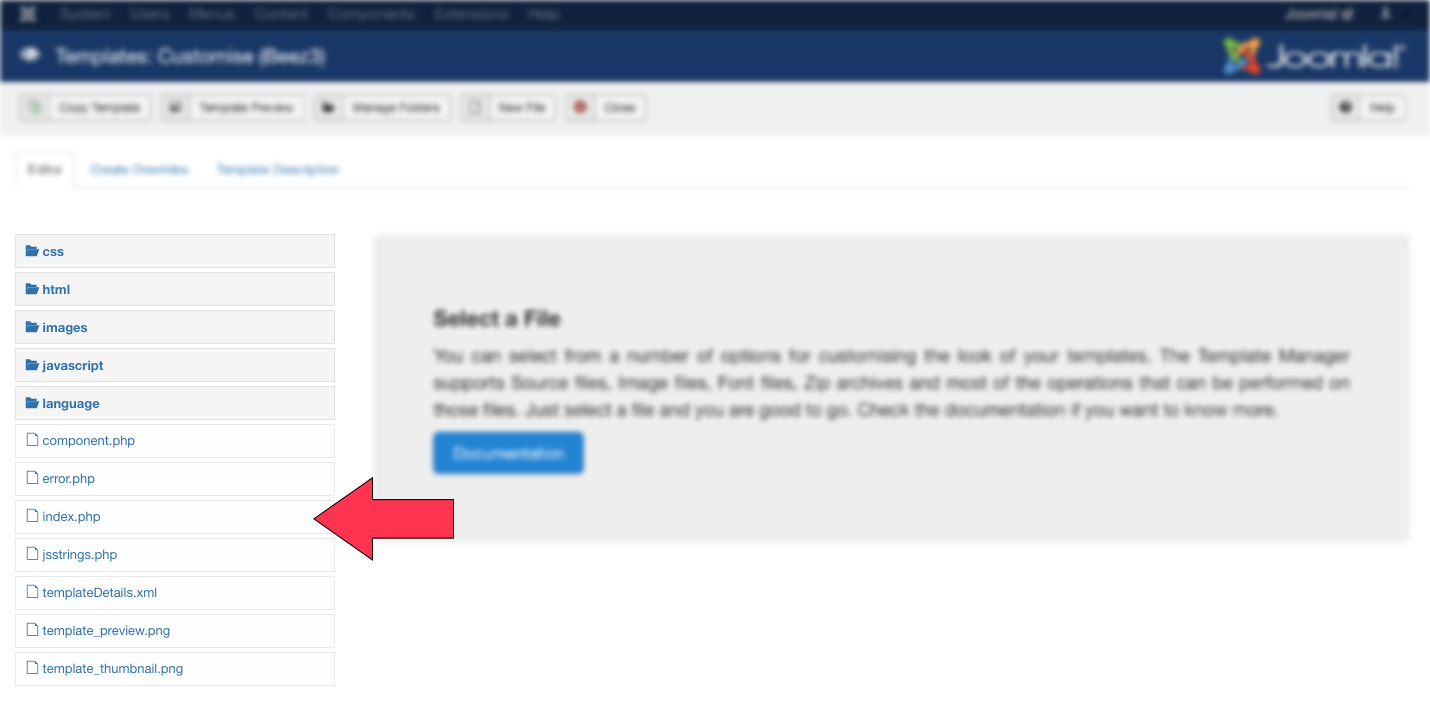 5. Scroll down until you find the closing body tag '</body>'. Paste your Skimlinks javascript code right before it.

6. Don't forget to save the change.
You are all set! You can now test your installation to see if Skimlinks is working correctly on your website.